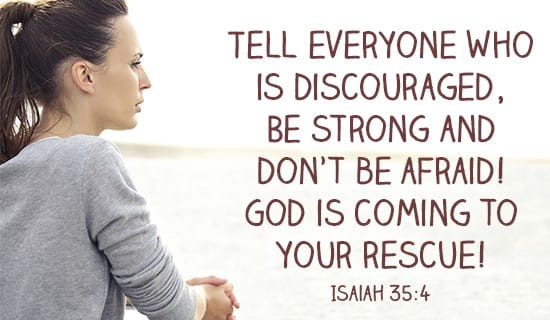 We all have a moment from childhood when the world seemed to come crashing down. Perhaps it was falling in the schoolyard, losing our favourite toy, fighting with our best friend… these occasions, which may appear trivial in later life, were huge challenges to overcome at that stage of our journey.
We may also recall the kind words and actions of our elders during those moments. Whether it was our parents, siblings, or those whose care we were entrusted to; these people could take our burdens and lighten the heavy load we were carrying.
Remembering that we are all children of God, and brothers and sisters to Christ, the loving Son, we too can bring our burdens and worries to God on our journey of life. Isaiah tells us to take courage and not to be afraid: the words of God to us in times of struggle. Like those people who helped us in childhood, there are no magic wands, but there is comfort, consolation, hope and strength in the Cross.
Let us pray this week for the Church, that all may take courage in the Lord, and that anyone suffering in mind and body receives hope and consolation.